One of my Black Friday scores is this teal strapless dress for $9 from Urban Outfitters! Unfortunately, tube tops are very unflattering on me because I have a very small chest. I'm trying to think of a way to alter it without ruining the dress, but ah, I'll just have to deal with it. It's intended to be a summer dress, but I feel like it fits so much better in the fall and winter.
This particular outfit reminds me of "A Series of Unfortunate Events". In addition to Harry Potter, these books made up my childhood! I remember eagerly awaiting the arrival of the next series so I could read about the treacherous deeds and evil doings of Count Olaf and the adventures of Violet, Klaus, and Sunny. I think it's just the trench coat that makes me feel like one of the characters, haha. If you've ever seen the illustration, the characters are very elongated!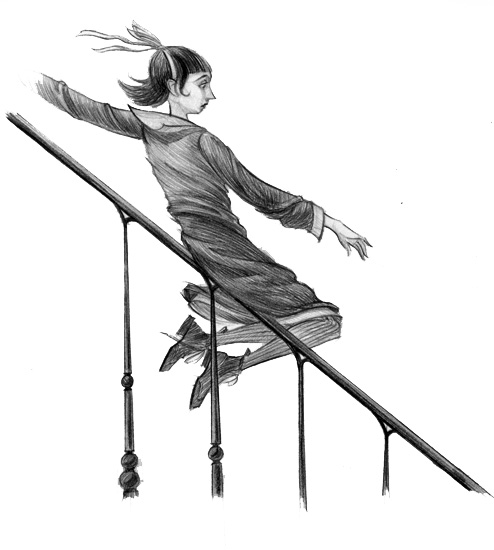 Unfortunately, this coming week is final exams for me, which also partially explains my semi-absence in the blogging world! I know I haven't been very proactive in regards to commenting and discovering new blogs, but I promise that I'll get right to that after this Thursday (thank goodness). I have lots of content brewing up in my mind such as another segment of
Character Style
! Speaking of which, does anyone have a particular literary character in mind (male or female) that they'd like to see? Seeing as much of my audience is females, if I do personify a male figure, it'll probably be translated into a female, haha.
The weather here is a bit crazy as of late! I've been seeing flurries as the temperature dips into the low 30s, and then right back up into the sunny 40s! It's a little ridiculous because it throws my system out of wack. I have no idea what to wear anymore! I hope you guys have been having better weather. I know I'm a bit excited for snow, but I really don't want to deal with trekking about.
Outfit Details:
cropped knit sweater - Abercrombie & Fitch
teal aztec trim dress - Urban Outfitters
plum tights - Hue
brown oxford pumps- Nine West via DSW
beige trench coat - Filippa K